Classy & Chic - Designer French
Trend Setting Collections on SALE!!!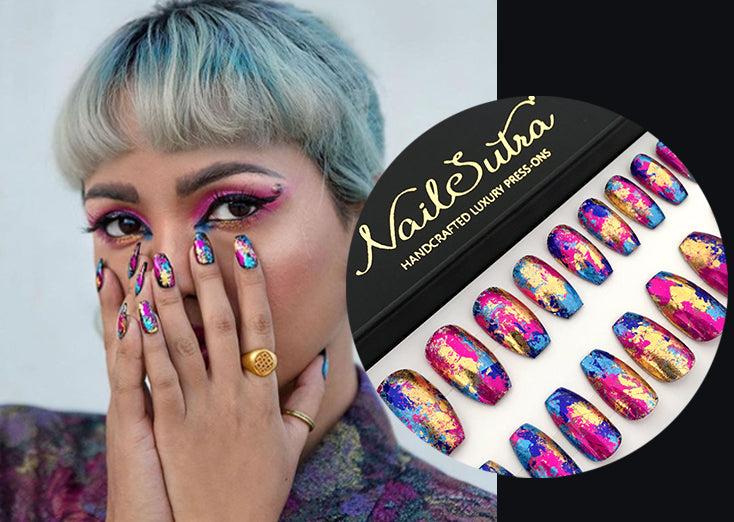 Roxy - Coffin Shape
Fashion Influencer Nilu Thappa creating a whole different vibe wearing our multi-metallic 'Roxy'.
View Sale Price
Glitterati - The Wedding Collection
Fun & Quirky - Carnival Collection
Elitist - Coffin Shape
Trendsetter of the Year, Actor Sobhita Dhulipala looks Chic in our Box French Tipped 'Elitist'
View Sale Price
How A Custom Press-on Nail Set is Designed
Healthy Nails

Application and Removal of press-ons is much gentler compared to the salon techniques. Nailsutra Press-ons is safer and healthier option that won't cause your natural nails to weaken or get sensitive over time.

Sustainability

We have gone to great lengths to find the best quality of products that makes our press-on nails more reusable. The flawless designs & lustre make them look brand new even after 4+ wears.


Time Saver

Now there is no need to be stuck with a single design for a month. Nailsutra nails are a HUGE time saver! Apply and remove them in minutes. Wear them for a day or for weeks. Keep changing them as per your Mood or Occasion.

Trending Designs

Staying ahead of the game is our forte. We are always on the look-out for the trendiest fashion inspirations, be it the Milan runways, Instagram or Celebrity trends.